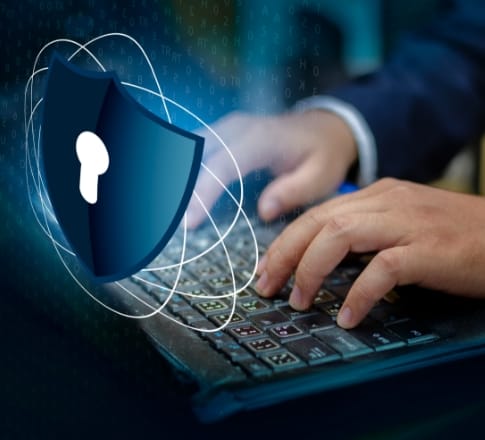 Inadequate cybersecurity controls can lead to down time, data breaches, and financial ruin
In this digital age, technological advancements happen at lightning speed, and many business leaders are struggling to grow their organization while securing their network against emerging cyber threats. Businesses and Institutions must constantly adapt to evolutions in security and technology in order to stay ahead of the curve.

At Acumen Technology, we deliver the highest level of IT support with cybersecurity as our main driving force. Our expert team is equipped with vast business and IT knowledge, strong relationships with industry-leading partners, and extensive experience in providing a wide range of managed IT services. We are committed to expanding your technology capabilities, delivering the best IT solutions available, and helping you achieve business success.
Fast response times
Uptime is important, so we're available to help 24/7. We'll address your technology problems immediately and prevent the same issues from recurring.
Security is our priority
We are a security-first IT company. The safety of your assets is our focus and priority, not an afterthought.
Expert strategic planning
We'll work closely with you as part of our planning process and help you craft an effective, long-term technology roadmap.
Awards and certifications
Over the years, Acumen Technology has been a trusted authority in providing IT
services, and is consistently recognized by the industry's top award-giving bodies
Who we help
Our clients come from various industries including, but not limited to:
"Acumen has been very attentive in helping us solve issues and get us back on track. We feel much more supported than we did with our last IT manager. We value honesty and straight-forwardness, and Acumen is always willing to share their honest feedback/opinion in what's going on with our organization's IT versus where we should be and what to expect."
"I have found everyone on the team that I have dealt with truly focused on addressing my IT issues, even when it required a weekend interaction. I also appreciate how I'm treated, not as an illiterate IT consumer, but with true understanding and some empathy for my frustrating situation that has required me to reach out to Acumen. Thank you. "
"Our move to Acumen has been a really good one for our bank. You guys have helped us elevate our security and have been very easy to work with."
Want to get an overview of your current security posture?
Download our FREE "Cybersecurity Checklist" to find out if your cybersecurity is protecting you like it should be.